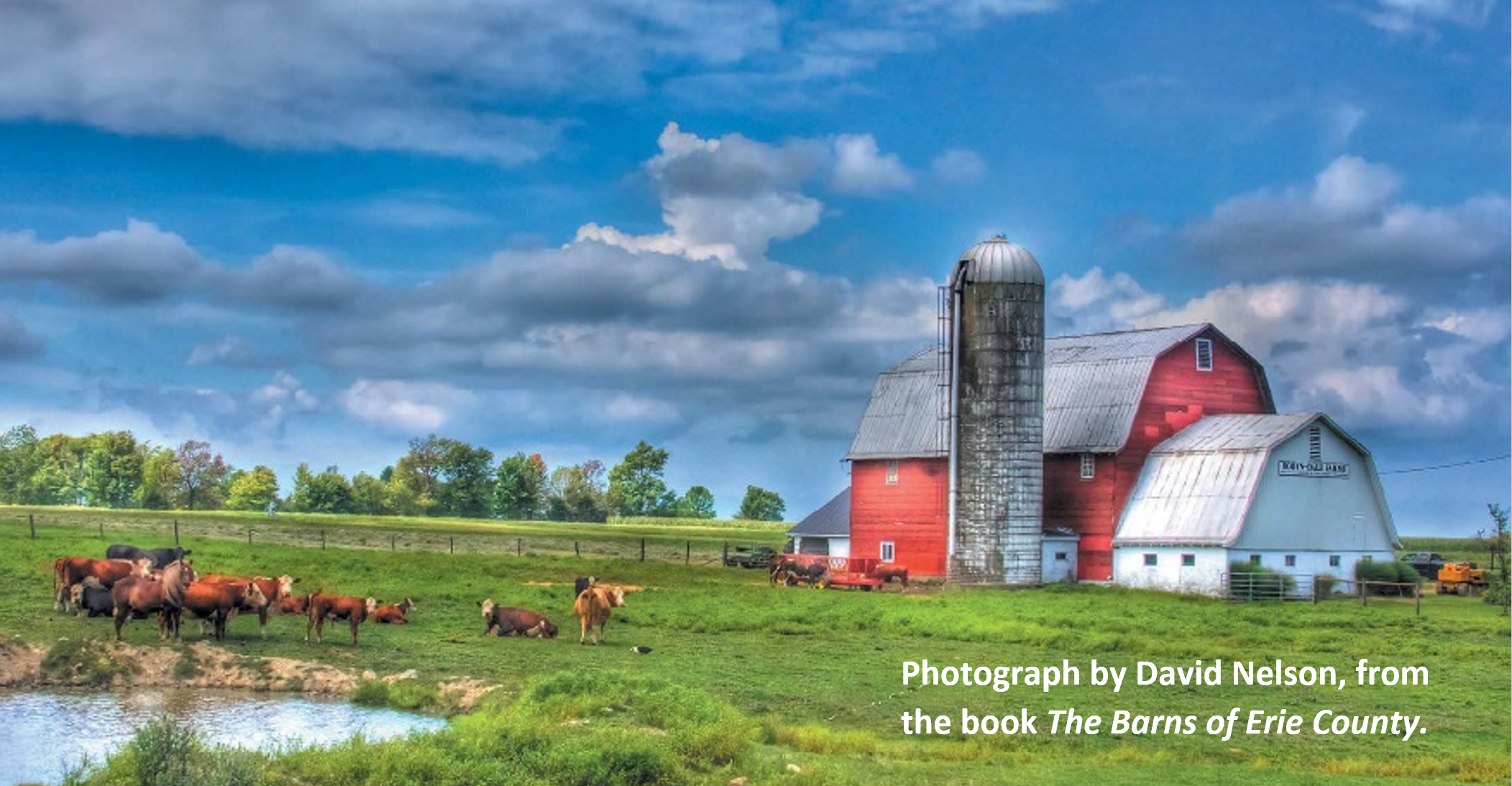 Presented annually by the board of Preservation Erie to those who are exceptional stewards of our physical and cultural landscape and featuring a keynote presentation from a regional or national figure in historic preservation, the 2022 Greater Erie Awards – the 10th annual event – will be held Thursday, August 18, 2022 at 5:30 pm in the magnificent 1860s barn of Mound Grove Golf Course.
The event will include the presentation of nine Greater Erie Awards and a keynote address by Greg Huber, a barn and house historian, independent scholar, and consultant and principal owner of Past Perspectives and Eastern Barn Consultants – both historic and cultural resource companies – who has documented more than 8,000 vernacular buildings that include more than 5,000 homestead barns. Mr. Huber's 240-page book The Historic Barns of Southeast Pennsylvania – Architecture and Preservation 1750 to 1900 was published by Schiffer Publishing in July 2017. It has achieved the top spot on the Amazon best-selling list for the category Vernacular Architecture.
There will also be a short presentation by local photographer and author, David Nelson, creator of the book The Barns of Erie County, which includes hundreds of photographic examples of different barn styles found throughout Erie County. Learn more about their photo-documentation project here: The Barns of Erie County by David and Marilyn Nelson
Download the event flyer here.
Please note that, if you purchase tickets online, your name and the number of tickets you've purchased will be added to our event registration list. Physical tickets will not be mailed to you.