The mission of Preservation Erie is to promote, preserve, and enhance the distinctive character of greater Erie through community-based planning, design, and historic preservation.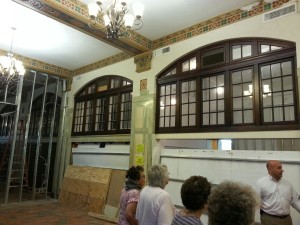 The History of Preservation Erie

Preservation Erie was born of a series of living room meetings in 2005. Citizens concerned with the ongoing loss of treasured structures like the Koehler Brewery met and discussed strategies to encourage preservation and reuse of historic structures. An all-volunteer nonprofit organization, Preservation Erie was officially founded in 2007 (as Erie Center for Design and Preservation).
To review the history of preservation in the City of Erie, continue reading.