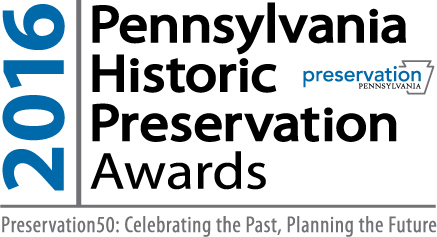 Preservation Erie is excited to announce that Preservation Pennsylvania has awarded the organization an Initiative Award in Communication for the Erie County Historic Resource Inventory.
Preservation Pennsylvania's annual awards recognize significant contributions in the field of historic preservation made by both individuals and organizations. Recognition encompasses the categories of preservation initiatives, construction and archaeology projects. The 2016 award presentation is scheduled for October 14th in York, PA.
The county-wide inventory of historic resources was a significant project for our community. The inventory process and public presentations helped spark conversations throughout the county around neighborhood preservation and economic development, and the project was a springboard for initiating work on an Erie County Cultural Heritage Plan.
The Erie County Historic Resource Inventory was funded in part by the Erie County Gaming Revenue Authority, The Erie Community Foundation, the Perry 200 Commission, and individuals. Between December 2013 and May 2015, the consulting firm of Wise Preservation Planning identified, documented and mapped all historic resources and historic districts that are individually listed on, determined to be eligible for, or appear to be eligible for, the National Register of Historic Places and assessed the condition of just under 32,000 properties.