W. 20th and Liberty Streets, Erie, PA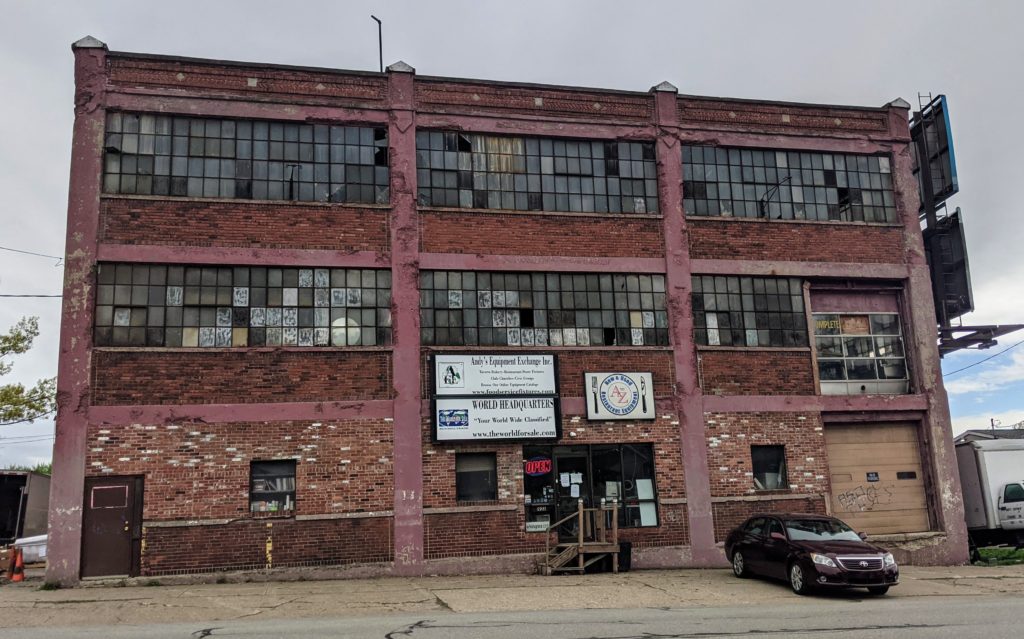 The history of the building at 20th and Liberty goes back to the late 1800s when the site was a manufacturing plant for The Black Manufacturing Company, which produced bicycles.  In 1903, the building became Continental Rubber Works, which was founded by Theron Palmer with the assistance of Alex and Charles Jarecki, who were prominent Erie manufacturers.  The Rubber Works added new machinery to the factory in order to produce it's rubber products, much of which was still associated with bicycle manufacturing, including bicycle tires and tubes, as well as other molded products and hoses.  The building made up approximately 11,000 square feet of manufacturing space and was expanded to take up the entire block from Liberty to Plum in 1914.
Erie Forge and Steel purchased the plant in the 1960s and operations of the building as a plant ceased shortly thereafter. In the 1980s and 1990s, a concert venue called the Continental Ballroom was run from a space in the building on the corner of 20th and Plum, but code and safety violations shut that operation down in the late 1990s. The building was vacant and in severe disrepair for many years thereafter. There are tenants in portions of the building now, but other areas of the building are seriously dilapidated, with crumbling bricks, broken out windows and structural damage. This is a large, recognizable piece of Erie's manufacturing, labor, and architectural history that could be adaptively reused in a variety of creative ways.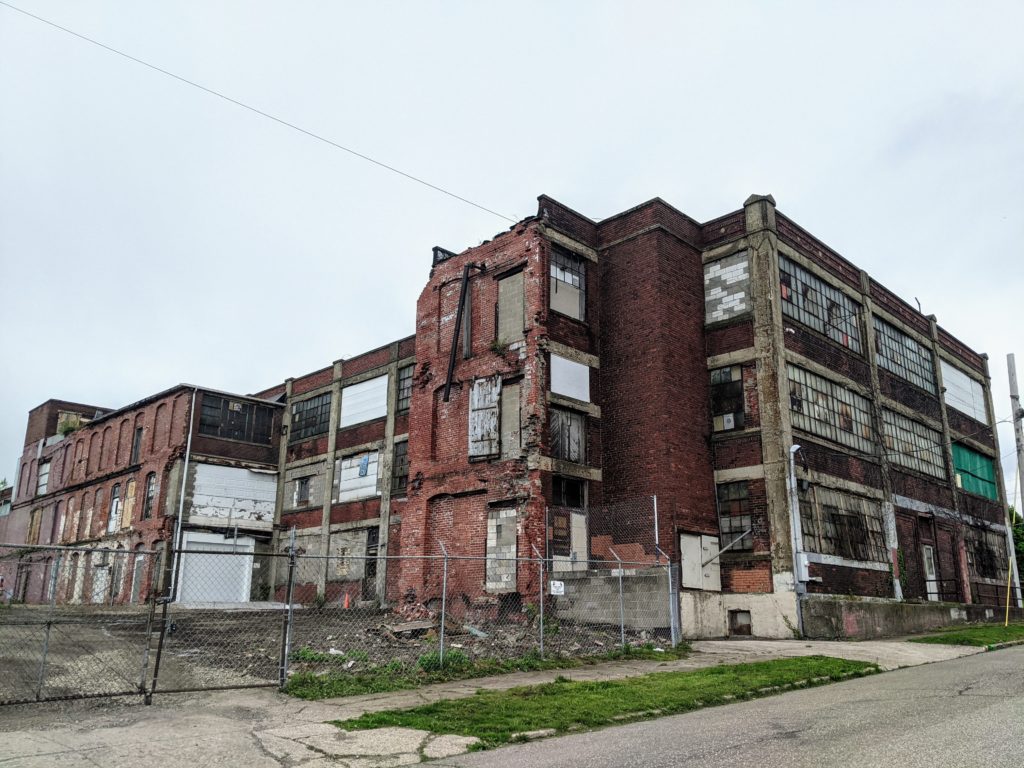 The property was purchased in March of 2021 by Leon Commercial Leasing, LLC, who has appealed to the zoning board for permission to construct a new warehouse with a dimensional variance. It seems that this building is in immediate danger of demolition or major departure from its current footprint with potential loss of the architectural elements that make it recognizable as a part of Erie's manufacturing history.