214, 216, 216 1/2 Short Street, Erie, PA
According to county tax records, the trio of row houses at the start of Short Street at Sassafras were built between 1832-1835. Originally, there were at least five houses comprising the original grouping of homes. This neighborhood was established in the 1830s by abolitionist William Himrod as the "New Jerusalem" area of the city. He purchased tracts of land from Sassafras Street to Cherry Street and North of 6th Street and gave the land to Black men and women escaping slavery, or who were free, for them to build homes and a community. It stands to reason, given the construction date of these homes and their location, that they were likely a part of this early community.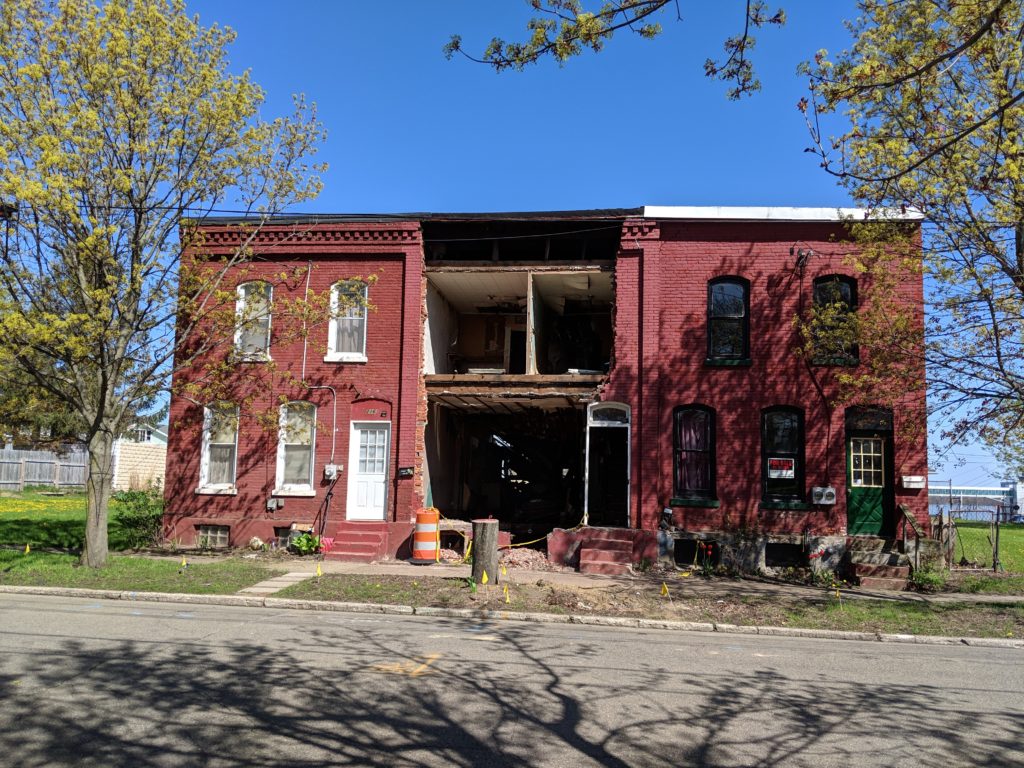 216 Short Street was purchased in 2006 by New Millennium Realty Development Corporation/Andrew Sisinni. This was the center of the group of three row houses remaining on Short Street. In 2018, this center property was partially demolished, the facade removed, then left open to the elements without any barriers to the sidewalk and street. Neighbors reported wild animals making nests in the rubble. The home stayed in that condition for a year before the center row house was completely demolished, leaving the westernmost home (216 ½ Short Street) and 214 Short Street now as free standing houses. In February of 2021, 214 Short Street was sold to an entity known as Phoenix Realty Development Group.
These properties are considered endangered, since one has already been demolished by a development group and the other is now owned by a development group. Preservation Erie has placed calls to the permit office to determine if a demolition permit has been obtained on this property, but have not heard back at this time. These properties have a view of Erie's bayfront which puts these homes at further risk of demolition for modern development as income property.