Preservation Watch List
829 Parade Street, Erie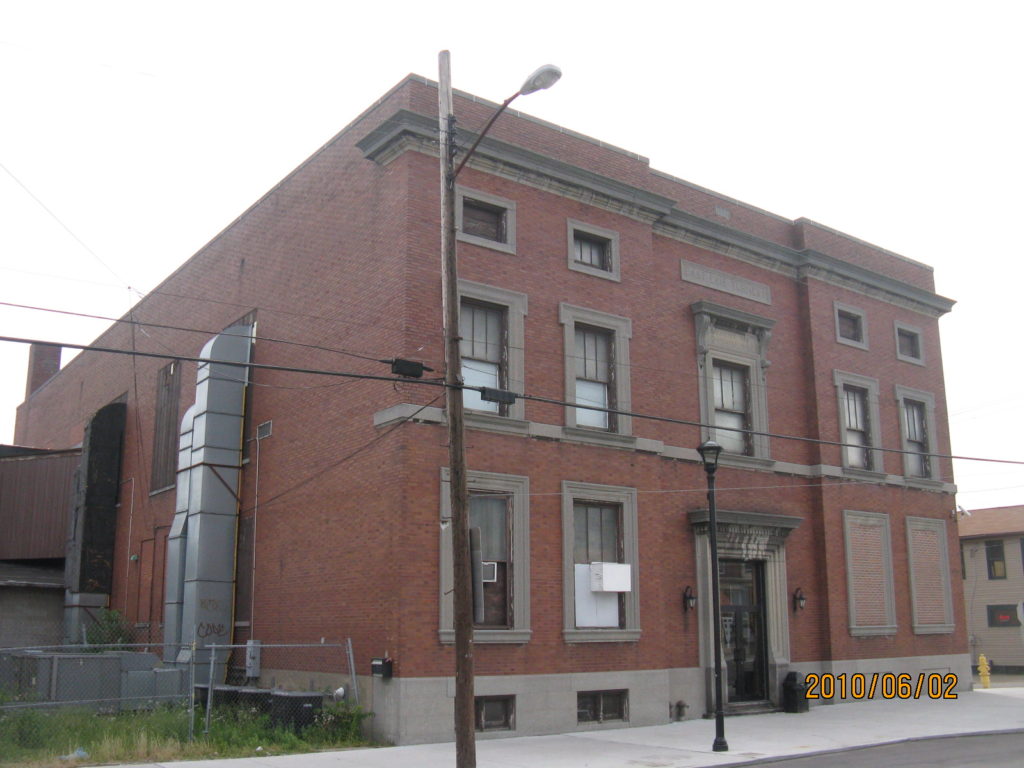 Many German clubs were organized in the mid-19th century as benevolent societies, singing societies, and fraternal organizations. Philharmonia Hall at 9th and Parade was built in 1873 and taken over by the East Erie Turn Verein in 1880. The current building was built in 1890.
Per the club's founders – Moomy, Ohler, Kuntzle, Weber, Steimer, Waggner, Gross, and Detzel – the original focus of the verein (club) was to promote athletic excellence. In 1919, the club was renamed East Erie Turners.
As industry, manufacturing, and transportation grew Erie's overall economy through the mid-20th century, East Erie Turners became a popular post-workday gathering place. At its peak, the club's membership exceeded 5,000 individuals.
In 1970, East Erie Turners signed an agreement to sponsor Gem City Bands, a collection of big-band musicians and conductors. Gem City Bands regularly played at East Erie Turners, and, during its peak in the 1980s, drew crowds of 400 people or more per concert.
The club was hit hard in 2014 when a shooting occurred just outside their doors. Even long-standing patrons feared visiting, and East Erie Turners closed shortly after the incident.
Today, East Erie Turners remains closed with no plans to reopen.